Overview
Roads and other linear fragments are a major threat to ecological connectivity and to the preservation of biodiversity – all across Canada, but even more so in Central Canada where large cities continue to expand leading to the construction of new roads or improvements to existing roads making them much wider and faster. Roads have a major impact on numerous species of wildlife, and side from the direct mortality caused by roads, roads also break up the landscape into ever smaller fragments of habitat leading to a fragmented and degraded landscape; that is less resilient and less suitable to the species that depend on it. This is a particular problem in the Ottawa Valley, where the cities of Ottawa and Gatineau continue to expand and where major highways are being expanded between the urban area and smaller towns outside the city. Seeing the threat posed by roads to connectivity, CPAWS OV has launched a new road ecology program at the chapter where, in collaboration with other organizations, we will work to ensure that new roads and those that are rehabilitated are designed in such a way as to reduce their impact not only in terms of direct animal mortality, but also designed in such a way as to maintain key connections that exist across the landscape. The chapter has already commented on several road projects and, thanks to the support of the Ontario Species at Risk Stewardship Fund, the chapter is developing a new road ecology guide to help citizens and decision-makers understand the threats and the opportunities associated with designing roads with connectivity in mind.
The CPAWS-OV Road Ecology program's current objectives are:
To develop a fully resourced road ecology program within CPAWS Ottawa Valley;
Develop guidelines and recommendations specific to road issues and connectivity in eastern Ontario and western Quebec;
Address specific road construction and reconstruction projects as they emerge;
Engage with other organizations, decision-makers and the public on road ecology issues;
Expand program capacity.
News
Identifying road-kill hotspots for turtles along highway 17
By David Seburn
Road mortality is a major reason many species of turtles are declining. In eastern Ontario, two species at risk turtles face significant threat from road mortality:
• Blanding's Turtle (Emydoidea blandingii), threatened both federally and provincially
• Snapping Turtle (Chelydra serpentina), special concern both federally and provincially
The identification of areas of significant road mortality (hotspots) is an essential first step in mitigating these areas.
Highway 17 northwest of Arnprior has been identified as a road to be upgraded in the future. Our goal in this project is to identify road-kill hotspots along highway 17. By identifying hotspots before the upgrading begins we can work with the Ministry of Transportation of Ontario (MTO) to mitigate these hotspots to reduce future road-kill.
Thanks to generous funding from the Canadian Wildlife Federation, in the spring and summer of 2014 road surveys were undertaken along highway 17 to record all turtles found alive or dead on the road. A total of 84 turtles were found during these surveys. Four turtles were found alive (3 Painted and 1 Snapping Turtle) and the remaining 80 turtles were all dead. Considering living and dead turtles there were 8 Blanding's, 24 Snapping and 52 Painted Turtles. Although turtles were found along most of the road, approximately half of them were found in one stretch a road.
Recent achievements
Launching Road Ecology Project (OMNR – SARF). Ontario Ministry of Nature Resources Species at Risk Fund supported project executed by CPAWS-OV with Eco-Kare International and Bishop Mills Natural History. The main purpose of the project is to assemble a road-ecology data collection guide-book and a biodiversity hotspots map of eastern Ontario in order to create tools for citizens and engage the public in data collection and conservation issues associated with roads.
Identification of Road Mortality Hotspots for Species at Risk Turtles in Eastern Ontario executed by Dr. David Seburn in cooperation with CPAWS-OV and supported by CWF (Canadian Wildlife Federation).
Preparation of Road Ecology Conference in Ottawa in collaboration with OREG (Ontario Road Ecology Group) and other interested stakeholders
How you can help
Sign for Ontario Road Ecology Group newsletter
Participate in Ottawa's Road Ecology conference happening on the 27th and 28th of November at the Museum of Nature
Collect data whithin your community on animal mortality near roads and share your findings with us
Resources
OREG
GLEL – Geomtaics and Landscape Ecology Lab
Concordia University, department of Geography, Planning & Environment
Eco-Care International (Kari Gunson)
Western Transportation Institute
Algonquin to Adirondacks Collaborative
A Guide to Road Ecology in Ontario (PDF)
Sponsors
Ontarion Ministry of Natural Resources -
Canadian Wildlife Federation -
City of Ottawa -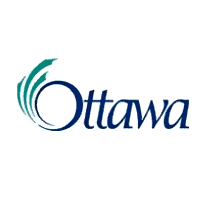 Partners
Ontario Road Ecology Group -
Eco Kare International -

Fred Schuler and Aleta Karstad
Contacts
John McDonnell -
Exsecutive Director jmcdonnell@cpaws.org
Elena Kreuzberg -
Conservation Biologist ekreuzberg@cpaws.org
CPAWS – Ottawa Valley
190 Bronson Avenue
Ottawa, Ontario
K1R 6H4
(Google Maps)
Phone: (613) 232-7297
Fax: (613) 569-7098